This is my front yard today. Toronto has been the recipient of about 15 cm of snow in the last 24 hours and it is still coming down (but is expected to end tonight).

So most of us in the city are nesting. I chose to nest by creating waffles for brunch. They took the edge off the cold by warming up our insides!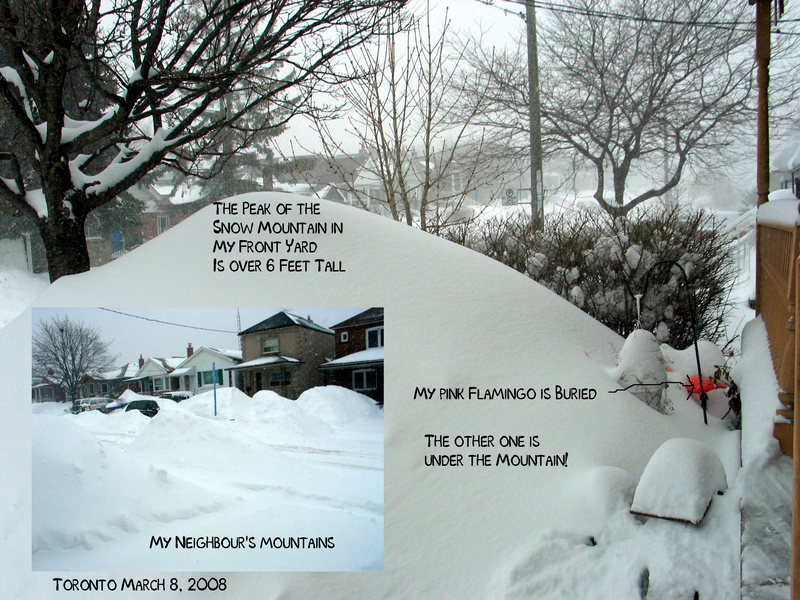 Gluten Free Dairy Free Sugar Free Buckwheat Waffles


Wet Ingredients
1 organic free range egg
$5.53/dozen ON Karma

4 pitted dates
$3.99/kg IRAN Local grocery
1/2 - 3/4 cup organic rice milk
$2.09/L
QC
Karma
1 tbsp organic sunflower oil
$2.09/L ON Karma

additional oil is
requi
red to oil the griddle


Dry Ingredients
1 cup buckwheat flour
$2.46/kg MB Karma

1/4 cup tapioca flour
$1.25/kg THAILAND Chinatown, Toronto

1/4 cup sweet rice flour
$1.67/kg
THAILAND
Chinatown, Toronto
2.5 tsp aluminum/gluten free baking powder
$2.99/kg ON Karma

1 tsp sea salt
$1.06/kg ? Karma


Use a blender to mix the wet ingredients thoroughly (mincing the dates). Use less milk for drier waffles (and a more solid batter). Add the dry ingredients and blend well.

Pre-heat the cast iron griddle (both sides) in the oven at 450 F. Oil both sides of the griddle before adding 1/4 of the battter to one side. Cover with the other half and return griddle to the oven. Bake about 5 minutes or until steam starts escaping out of the griddle. Remove from oven and use a metal spatula to lift out of the pan. Repeat until batter is done - oiling both sides each time. Keep waffles in warming oven or freeze for future use.

Serve with warmed fruit or maple syrup (or both!).